Is OOOOOHHHHH so Good yet still BAD!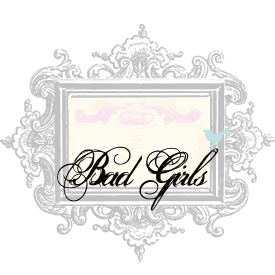 I am pleased to announce that I have been asked to be one of Bad Girls *NEW* Elite Artiste! I am rejoining the ranks with Wendy Rago, Jeni Boisvert, Cari Fennel, Gina Dejong, and Jenn Mattot. I am absolutely thrilled, this is going to be amazing!!!
Bad Girls is taking a different Direction in their kits now. For years now Bad Girls has been the leader in Kit Clubs offering amazing kits that are both fresh and innovative. With Wendy's passion for teaching, it just makes sense that she take her kits a little deeper and offers vintage kits which are already her specialty and yet now take them to an educational level. Each kit will come with a tutorial of sorts that will compliment your kit. The new kits have been a huge hit. Here is a picture of the main kit. You may want to cruise the new
site
. Check it out, I am sure you will love it!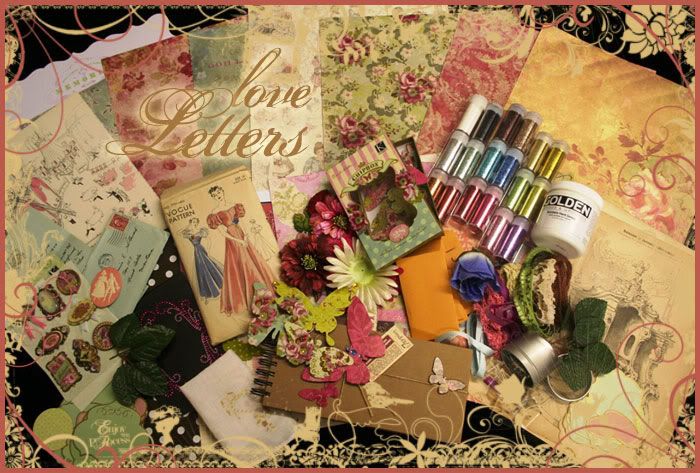 And as promised... we have our first Bad Girls Class available taught by
Jenn Mattot.
Jenn is an Art Teacher in New York and her scrap work is fabulous. She is an Elite Artiste for Bad Girls and a designer for Black River Designs. She can seriously rock paper.



Alternative Photo PrintingOnline Class taught by Jen MatottJune 15th -17th
$29.95 -
Click here to purchase
Class Description:Are you bored with regular photographs on photo paper? Do you long to add more texture and interest to your artwork and pages? This in depth class is for you! I will show you how to print photographs and images onto alternative surfaces. Basically, any surface that will fit through your printer is free game! I will walk you through from simple photo editing to getting the most effective image from your printer. Forget the traditional way of using photographs... this class will have you recycling materials, playing with digital techniques and using media in a whole NEW way!!! I will share my secrets to printing on ribbon, metal, transparencies, and even sandpaper! You will not find this class anywhere else except on Bad Girls! Join me for a fun and addictive technique class!
I just know you all will love it. Take a peek and let me know what you think!
XOXO
Liz