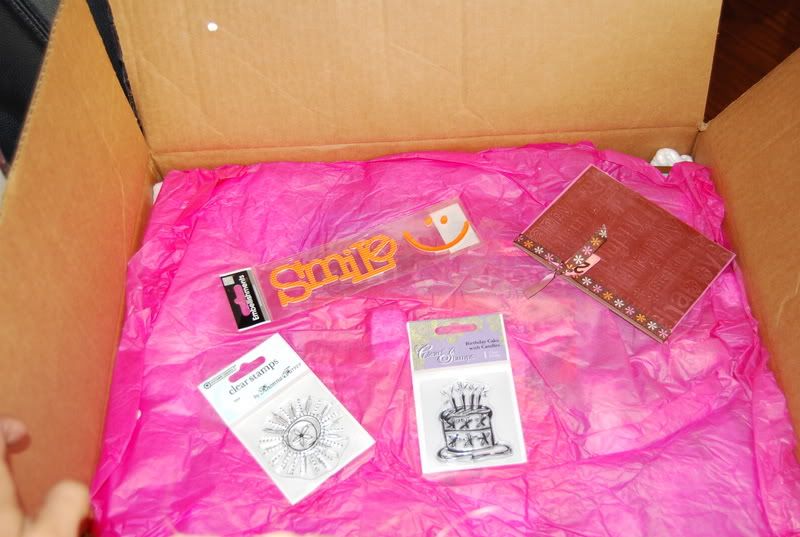 My package from ~kim~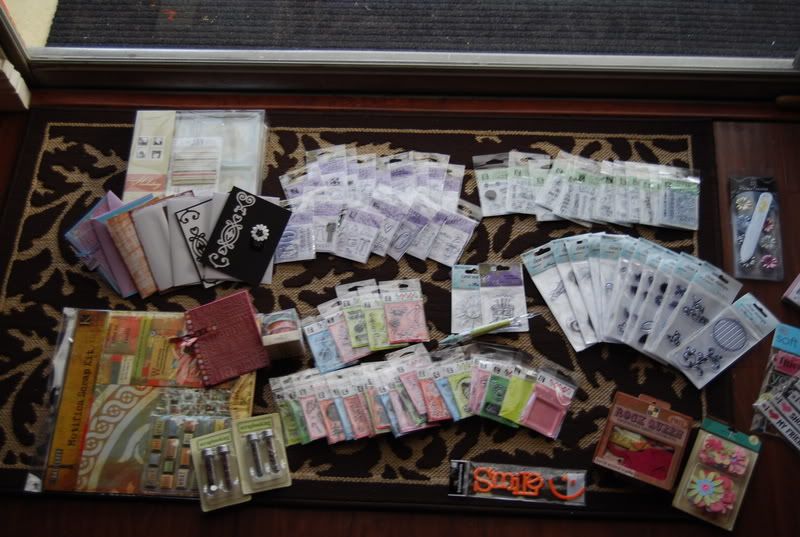 the motherload that was inside of kim's package
My birthday/christmas present from Holli and Leslie
Well today is my birthday and it has been a really good one so far. Last night James took the kids to dollar tree to shop for me. He wanted to see just what they would be drawn to, and what they would think I would like. So I ended up with Two purses and a sock. Well the first gift was from Sedona, I closed my eyes and held out my hands and as she giggled in glee I looked down and saw a barbie style plastic purse (did I mention that all she likes right now is barbie?). Second was Jackson. I closed my eyes and held out my hands and when I opened them I found in my hand a glittery gold tapestry make up bag with a fur trim. (yup, mama loves glittery furry blingy things) Last was Sawyer. I closed my eyes and held out my hands and when I opened them I bursted out laughing (I could here him giggling as he put it in my hands). It was a Sock. Just one Go, Diego, Go! Sock that he had worn earlier. He thought it was so funny that he had tricked me. I was so impressed that my little 3 year old had thought of tricking me! I could have cried tears of joy just to see him think out of the norm ( which is not his forte). Just another little glimpse from God of Sawyer breaking out of his PDD label! The last present was some Ms. elizabeth Scrap paper that Jackson had eyeballed and thought, "Hmmm... maybe we should get mommy some scrapbooking stuff". Good boy, although the patterns were picked out by a 5 year old, I think I can use them for cards.
Today James took both boys to school and brought me home coffee. Doesn't get much better than this!
So to celebrate I want to have a contest to share my over abundant stash with you all.
post a comment on this topic thread for one entry. post a link to your most recent project for another entry. post as many as you like. I will pick a winner randomly and showcase your project on monday. all posts done by friday will qualify. I will take saturday and sunday to get the prize together and post the winner on monday.
PS, make sure to mention what style you scrap, what your favorite brand is and what you currently are working on. Any questions.... post them here.
thanks for playing!
~Liz