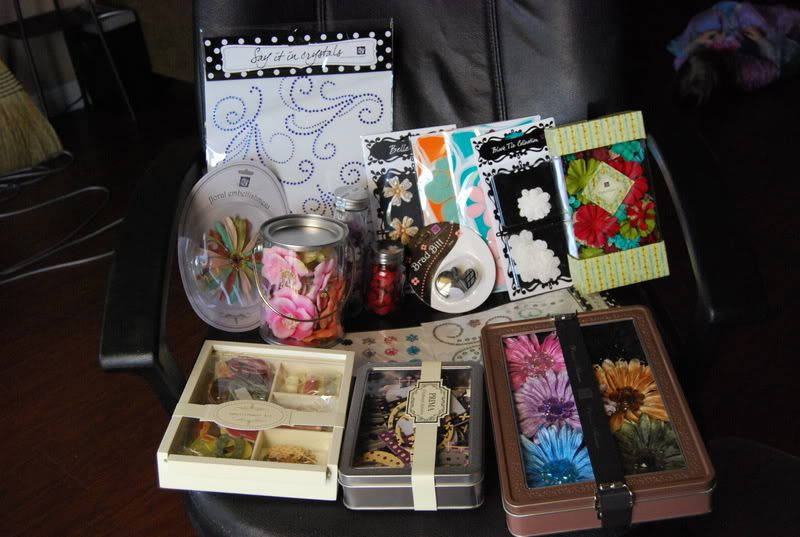 I recieved my prize package from prima yesterday and BOY was it wonderful! there was way more than $100 worth of product in it! Some of this stuff I had never seen before in my Lss's So I was very pleased!
the blue say it in crystla flourishes I have been drooling over since I saw Brittany lakkonen use them on a project. I seriously have had them in my hand three times and put them down for some other SIC product ( did I mention I love these!) and the center kissed bling I already had but had ran out and I was going to go and get more. Just another reminder that God is looking out for me, even my scrap needs!
this was truly a blessing, I can't wait for my scrap area to be done!